Even though the heavy rain storm on Friday night made for some really wet grounds,
The Fleetwood Country Cruizein
in London Ontario had another great turnout this year. The weather was fabulous on Saturday, with the second day of forecasted rain holding off until early evening — we were able to teardown and pack up before it hit! With the heavy rains on Friday night, apparently a few cars got stuck in the mud, but they managed to pull them out to safety with the help of Steve Plunkett, himself. I haven't heard about any major damage, but I'm pretty sure some photos will find their way onto the web!
The show is one of Canada's largest outdoor car shows and is open to muscle, classic and sports cars from all over. One neat attraction is the Amphi-Car "drive" through the pond. And there's more to see indoors. Steve Plunkett's Cadillacs of the 30s
Museum
and the 31-car garage were open to the public as well. Currently an one day show, it's gotten so big, Steve's talking about making it two days long, starting next year.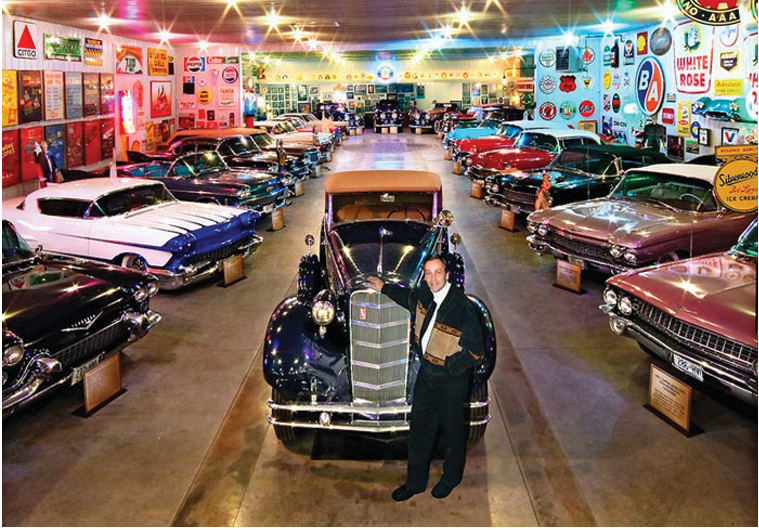 Along with giving us the chance to see some amazing collector cars, the event supports, not only the Plunkett Foundation, but also over 20 other charitable organizations ... very cool. If you didn't make it out this year, mark your calendar for the 2011 event. It's usually held the first weekend in June.
Once again, it was nice to see some familiar faces and to have the chance to show Michael's work to a new collection of admirers as well. Our display covered over 30 feet, giving us the opportunity to display 17 Gallery Edition Canvases, including the matching
"They Came With The Farm"
and
"They Came With The Farm Too"
set —side by side, they really are traffic stopping! Also on display for the first time, was the Gallery Editon Canvase of Michael's latest release,
"Boss Building"
! {note: intro pricing ends one June 26}
Thanks to everyone for stopping by. See you at the next show! — Linda